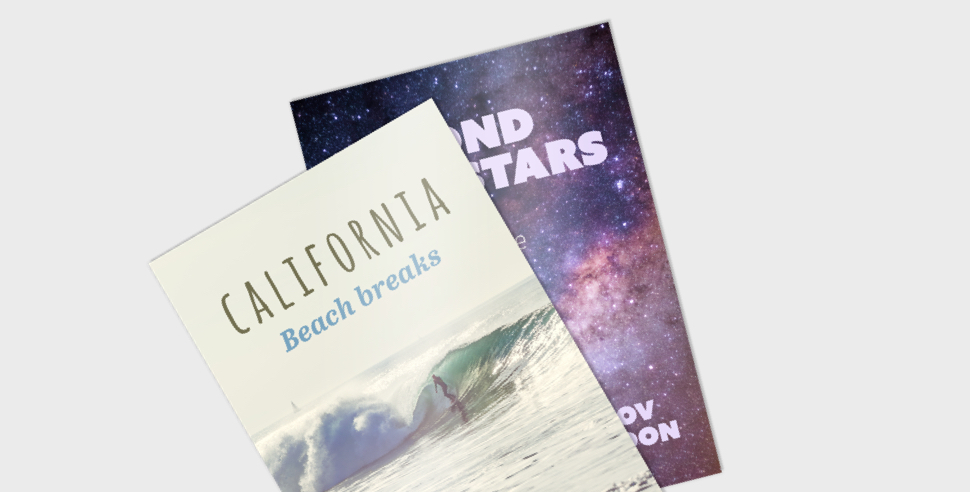 Our smaller posters – A4 and A3 are printed on our HP Indigo presses and ensure the highest quality with bright and punchy colours and images.
Some of our most popular products:
Perfect bound books
Saddle stitched books
Business cards
Roller banners
Wedding stationery
6/48/96 sheets
Luxury papers
Invites
Calendars
Wiro bound books
Business stationery
Bus advertising
Tent / Strut cards
Postcards
Stickers
Small posters
Voucher booklets
PVC & Mesh banners
Ideal for a short one off run of just a few right up to a run of 1-2,000. These can be turned around very quickly and are printed on a wide variety of paper types and weights.
Our larger posters are printed on a selection of our large format presses and again ensure the brightest and punchiest colours and images for your marketing messages. Available in A2, A1, A0, 60×40, 40×30 and indeed any bespoke size that you need, these posters can be printed on a 160gsm matt poster paper which gives a contemporary look and feel or on a premium 200gsm satin paper which has a more gloss finish.
Posters can be laminated and encapsulated if required although we recommend this only for those printed on our 160gsm matt stock.