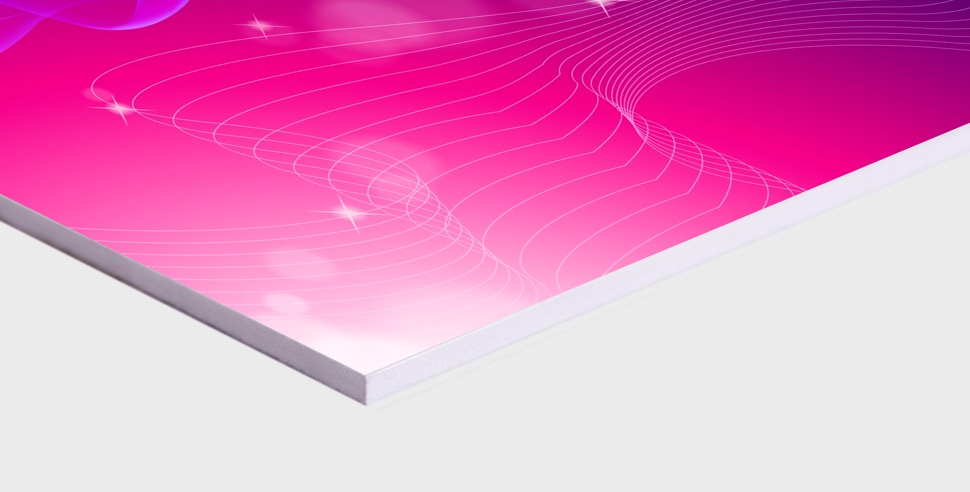 Nearly everyone at some stage will have had a requirement for printed boards.
Some of our most popular products:
Perfect bound books
Saddle stitched books
Business cards
Roller banners
Wedding stationery
6/48/96 sheets
Tent / Strut cards
Postcards
Stickers
Small posters
Voucher booklets
PVC & Mesh banners
Luxury papers
Invites
Calendars
Wiro bound books
Business stationery
Bus advertising
They are a very cost effective way to print very durable internal and external messages. We offer a very wide range of substrates that includes;
Foamboard, Showcard, Corex, Foamex, Dibond and Aluminium.
Our HP Flatbed is 2.5 metres wide which allows us to print both 8ft x 4ft and 10ft x 5ft boards whilst offering some of the finest quality large format print available today. We can print any bespoke size you need, can cut your boards to all kinds of shapes and offer a wide range of finishes that include laminating, wrapping and lining on when very small and fine text is required.
So whether it's a one-off single board or a large run of election boards that you need, make sure to contact us for a quotation.