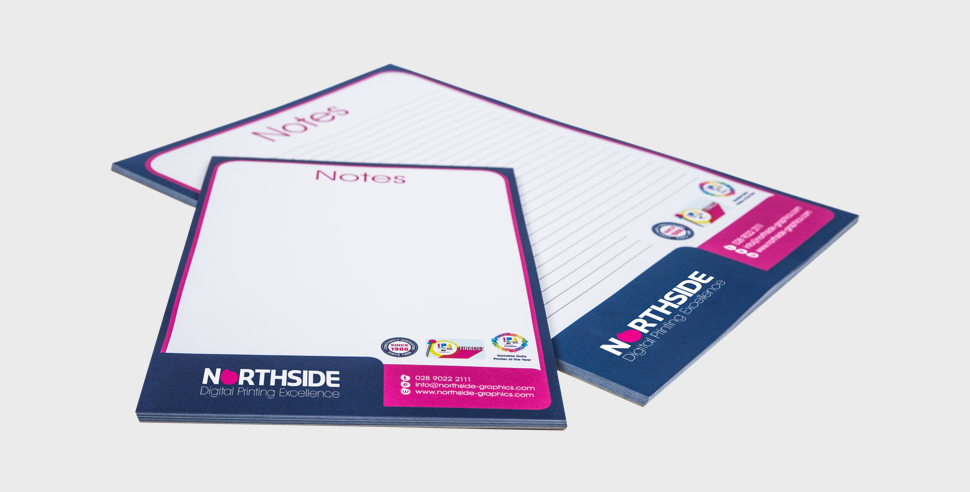 Everyone loves a good notepad or desk pad especially if they are free!
Some of our most popular products:
Perfect bound books
Saddle stitched books
Business cards
Roller banners
Wedding stationery
6/48/96 sheets
Tent / Strut cards
Postcards
Stickers
Small posters
Voucher booklets
PVC & Mesh banners
Luxury papers
Invites
Calendars
Wiro bound books
Business stationery
Bus advertising
We give away hundreds to our customers every year and they can't get enough of them. Imagine having your branding sitting on your customer's desks all year round. What's more, they will be written on and handed to colleagues, suppliers and even their own customers which further promotes your brand.
Printed on high quality uncoated paper stock, our most popular sizes are A6, A5 and A4 but there is no reason why you can't have something completely bespoke and different to make your pad stand out even more.
Branded mugs and pens are nice but if you are looking for a much more cost effective option, we recommend our desk and notepads.