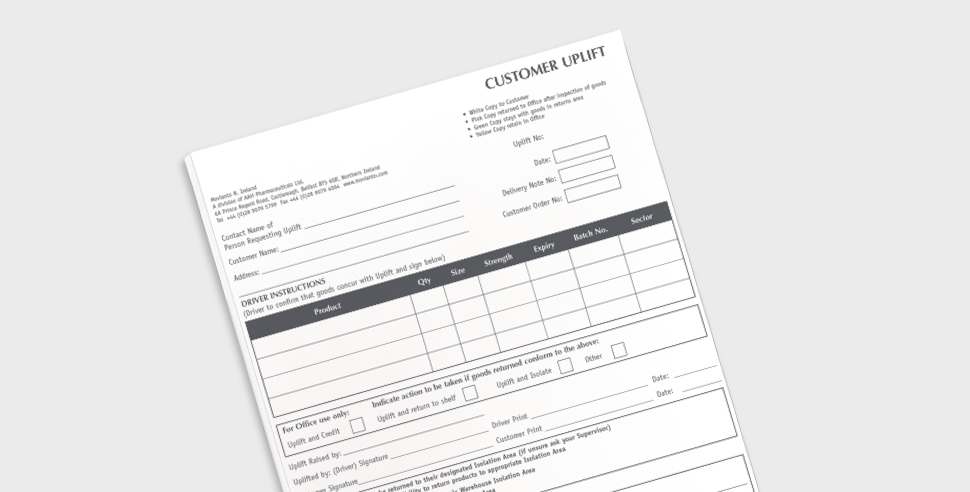 Does your business have a requirement for invoices, statements, order pads, delivery notes or receipts?
Some of our most popular products:
Perfect bound books
Saddle stitched books
Business cards
Roller banners
Wedding stationery
6/48/96 sheets
Tent / Strut cards
Postcards
Stickers
Small posters
Voucher booklets
PVC & Mesh banners
Luxury papers
Invites
Calendars
Wiro bound books
Business stationery
Bus advertising
If so, we have the ideal product for you. Our NCR sets, pads and books are available in a range of sizes and either duplicate, triplicate or quadruplicate. The sets are individual sheets which are glued into sets. They can be sequentially numbered if required. These are left as loose sheets in their sets.
Our NCR books are also individual sheets but they are bound into a book. This gives you the option to perforate one or more sheets giving the option for pages to be removed and given to someone and for one or more pages to remain in the book for your records.
Finally, our NCR pads are also individual sets but this time are glued at the head into pads. A fixed backing board allows you to only use one set at a time and allows all parts of the set to be removed at once. The majority of our NCR orders are 1 colour black which offers great value for money.