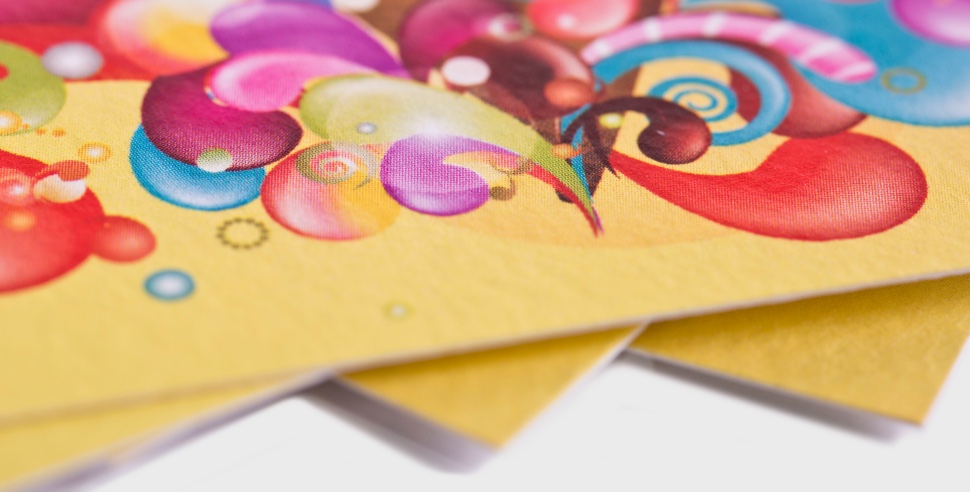 At Northside Graphics, we believe that all of the paper stocks that we offer are of the highest quality.
Some of our most popular products:
Perfect bound books
Saddle stitched books
Business cards
Roller banners
Wedding stationery
6/48/96 sheets
Luxury papers
Invites
Calendars
Wiro bound books
Business stationery
Bus advertising
Tent / Strut cards
Postcards
Stickers
Small posters
Voucher booklets
PVC & Mesh banner
They are all FSC (Forest Stewardship Council) approved and are supplied form the leading paper merchants in the UK.
There are however times when there is a need for something a little bit special to showcase a special invitation, menu or certificate. For this reason we offer a very exclusive range of HP Indigo approved premium luxury papers. Available in a wide variety of weights ranging from 100gsm to 300gsm, our 13 luxury papers will ensure that your printed piece has a look and feel that will amaze people who receive it.
There are 6 metallised pearlescent papers available including silver and gold and 7 other stocks which offer the highest quality off white, brilliant white and cream uncoated boards and also laid papers that have a textured look and feel.
Choose from the following;
Metallic Ice Silver, Metallic Ice Gold, Sirio Oyster, Sirio Platinum, Sirio Aurum, Sirio Polar Dawn, Laid, Contellation Snow, Acquerello, Tintoretto Gesso, Splendorgel Avorio, Mohawk felt and Nettuno.