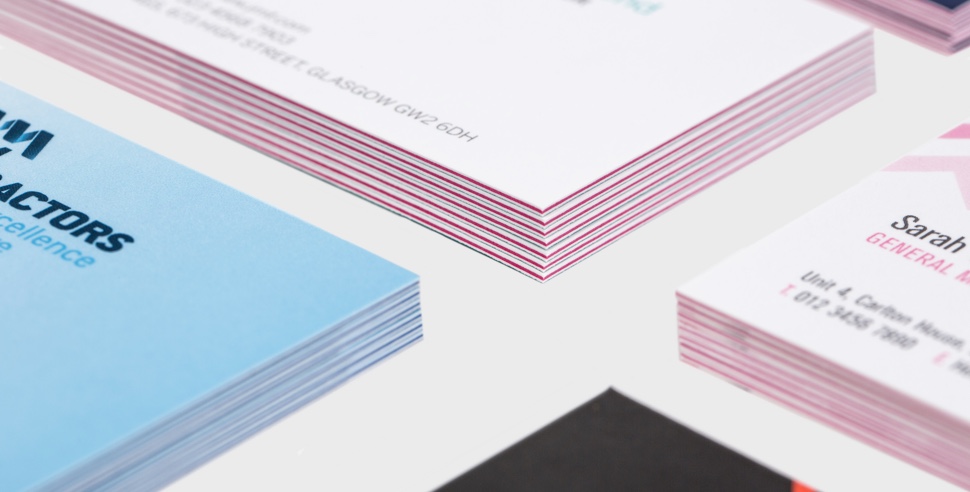 We love our standard business cards as do our customers but we also love to offer something a little bit different and that's why we've introduced our Luxury business card range.
Some of our most popular products:
Perfect bound books
Saddle stitched books
Business cards
Roller banners
Wedding stationery
6/48/96 sheets
Tent / Strut cards
Postcards
Stickers
Small posters
Voucher booklets
PVC & Mesh banners
Luxury papers
Invites
Calendars
Wiro bound books
Business stationery
Bus advertising
Available in double, triple and quadruple thick, our Luxury cards will ensure that 'Wow' factor every time you hand one to someone.
Traditional business cards are printed on either a 350 or 400gsm board. Our double thick are 540gsm, our triple thick are 810gsm and our quadruple are 1080gsm. The triple and quadruple have a unique 'sandwich board' which allows you to choose from 12 core coloured boards which form the centre.
We feel that seeing really is believing with these cards and that until you have one in your hand you can't fully appreciate how amazing they both look and feel.
Contact us today to receive your free sample pack of business cards.