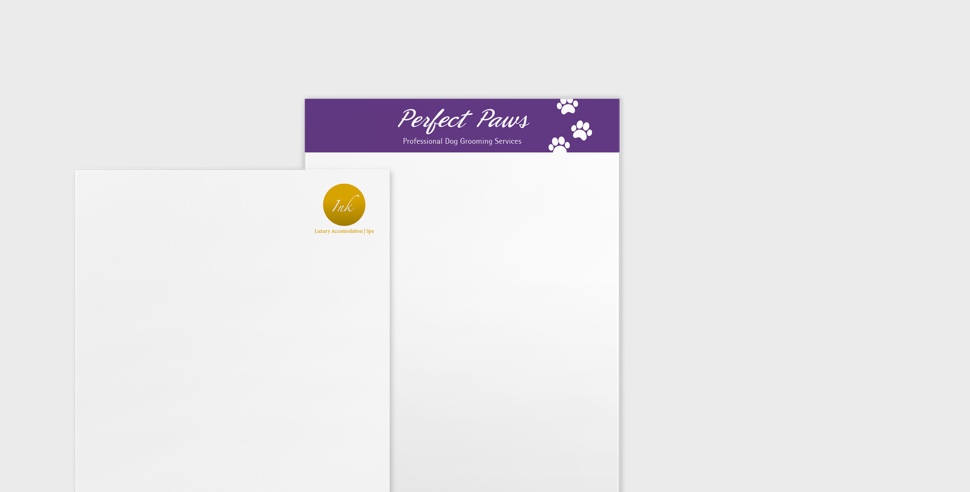 A well designed and professional looking letterhead speaks volumes for your business.
Some of our most popular products:
Perfect bound books
Saddle stitched books
Business cards
Roller banners
Wedding stationery
6/48/96 sheets
Tent / Strut cards
Postcards
Stickers
Small posters
Voucher booklets
PVC & Mesh banners
Luxury papers
Invites
Calendars
Wiro bound books
Business stationery
Bus advertising
The letterhead is often used to send invoices and communicate with your customers and suppliers. If it looks well, this shows people how professional you are.
Using only the finest uncoated laser compatible paper stocks, we print our letterheads on either 100 or 120gsm stock. Whether single or double sided or A4 or A5, our digital printing means that you can now run short runs of letterheads or even better a batch of multiple sorts if you operate from several sites or addresses.