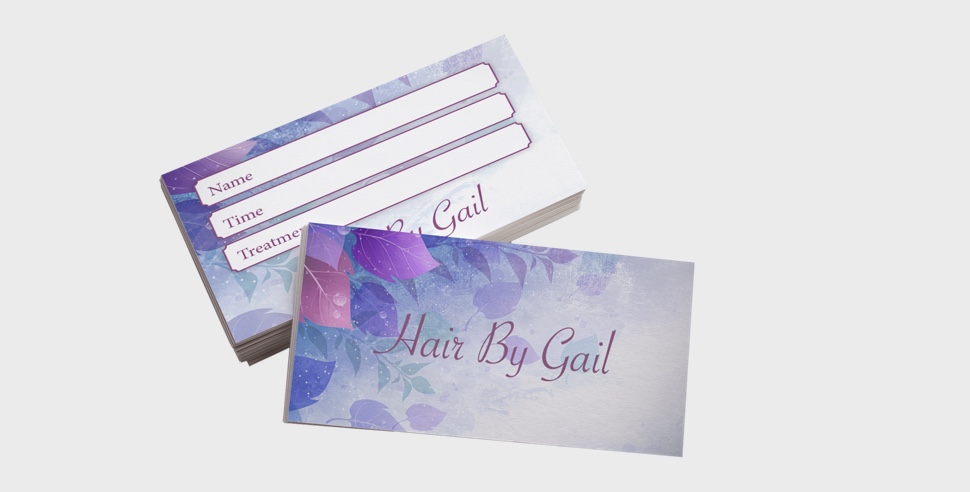 Whether you're a hairdresser or dentist, a physiotherapist or a car salesman, the chances are that you are regularly booking appointments with customers.
Some of our most popular products:
Perfect bound books
Saddle stitched books
Business cards
Roller banners
Wedding stationery
6/48/96 sheets
Tent / Strut cards
Postcards
Stickers
Small posters
Voucher booklets
PVC & Mesh banners
Luxury papers
Invites
Calendars
Wiro bound books
Business stationery
Bus advertising
The easiest and most cost effective way to do this is by using appointment cards. The size of a business card and printed on our premium uncoated stock so that you can hand write on them, we print 20 out of a single sheet meaning that they really are cost effective.
Appointment cards will reduce the number of missed appointments and help your business run more efficiently. Printing thousands each and every day, we can offer a vast range of sizes, shapes and finishes and all printed through our HP Indigo presses guaranteeing the best print quality available.